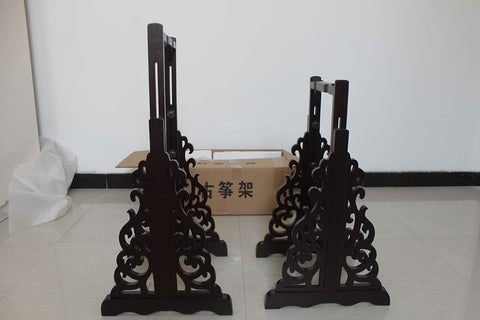 Solid Wood Guzheng Height Adjustable Stands -- 新款實木古箏通用可升降立式支架
A pair of height adjustable Guzheng stands, made of solid wood, beautiful design, fitting any size of Guzheng.
Maxim Height: Higher stand 85 cm, Lower stand 79 cm, enabling an adult to play Guzheng while standing. 
Minim Height: Higher stand 60 cm, Lower stand 56 cm, enabling a child to play Guzheng while sitting
This item needs easy assembly.
實木高度可調古箏架古箏架,最低位置,適合兒童坐立演奏,最高位置,適合成人站立演奏。
---
We Also Recommend
---